Yesterday, I had the pleasure of guest-posting at Wonderfully Made, a blog for Christian women. In the post, I shared my prayer for my future marriage and my future in Christ. If you'd like to read it, you can find it here. Today's blog is a part two out of three. To read the first post, click here. To read part three, tune in tomorrow.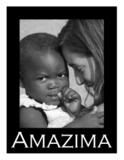 Amazima
This button has nothing to do with diabetes, but everything to do with selflessness. Katie Davis is a young woman living her life to advance the kingdom of God. In high school, she went on a mission trip to Uganda. After returning, she felt the Lord call her to move there for a year after graduation. To her parents' dismay, she put off college and moved. I mean, it was only a year, right? Wrong. She's still there. In the course of a few years, she's adopted several orphan girls and runs Amazima ministries. She has a book called
"Kisses for Katie,"
and I highly recommend reading it. Your heart will be overwhelmed. By clicking on the link, you'll also be directed to Katie's blog, which touches me each time I read it. You're welcome for his button. Trust me.
Passionate Penny Pincher
I'm not a couponer, but I do clip a few here and there for expensive things like contact solution, deodorant and lady things. (That might have been an overshare.) My friend Shannon posts deals at Passionate Penny Pincher, and she's an awesome coupon lady. I know this because when we have lunch, she has the daily newspaper spread out across the kitchen table sorting and categorizing. She's hardcore, so I know the deals are, too. This button will mostly benefit my local readers, but many coupons are similar in multiple cities, as are grocery stores. Check it out for mondo savings! Follow Passionate Penny Pincher on Twitter
@ppennypincher
.
Annie Blogs
More than once, I have admitted to reading blogs well behind schedule. I follow lots of people and websites, so it's impossible to read everything the day it posts. ('Cause you know, I have a job and stuff.) But this girl is fantastic and rarely do I miss a post. She lives in Nashville and works as a writer. (She has a new book coming out.
Click here to pre-order
.) She's incredibly personal and conversational, and I feel like I've known her for years though we've never met. (Hey, that sounds familiar, right?) Anyway, we have plans to meet at some point because I live in the
Blue Circle
and hope to have her in Huntsville soon. Her heart is full of love and kindness, and it's easy to see she lives her life for the glory of God. We have many similarities, and her blog is wonderful (and funny). Read her. And you're welcome for this, too. Follow Annie on Twitter
@annieblogs
.
Explicit Gospel – Matt Chandler
Matt is a pastor in Dallas. I listen to his sermons online, and God is using this man to do some incredible things. I first found him based on
this excerpt
from a sermon he preached years ago. The message hit at just the right time I needed to hear it. (I love how God does that. #Godwink.) From the excerpt, I went and found the entire sermon series and was blessed beyond all measure. You can also listen to Matt on your phone…
'cause there's an app for that
. Go get it. Listen to sermons. Prepare to be touched. Swear. Follow Matt on Twitter
@mattchandler74
.